#114381 So You Have to Teach Math? Sound Advice for Grades 6-8 Teachers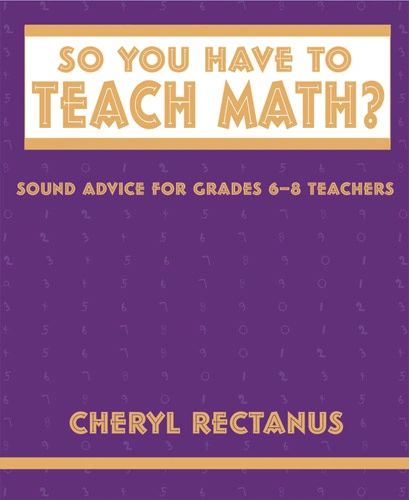 By Cheryl Rectanus
"Some of my students really struggle with math. What are some ways to make sure I meet their needs?"
"How can I support students in working together productively?"
So You Have to Teach Math? Sound Advice for Grades 6-8 Teachers
tackles important questions like these as it addresses the particular challenges of teaching math in the middle grades. Recognizing the unique educational, social, and emotional needs of adolescents, as well as their varying levels of maturity, this book gives teachers direction, support, and encouragement for promoting the mathematical learning of
all
students.
Presented in the same question-and-answer format as the K-6 title, this book provides in-depth answers to nearly 150 thought-provoking questions that serve to inspire and support teachers as they face the ongoing challenges—and experience the joys— of teaching math in the middle grades.
The questions and answers in this book explore topics such as leading class discussions, incorporating writing into math class, assessing and grading, handling homework, and connecting with parents. 192 pages. Grades 6-8.
ISBN: 094135573x