#115904 Differentiated Math Tools & Activities to Get Students Moving, Thinking & Learning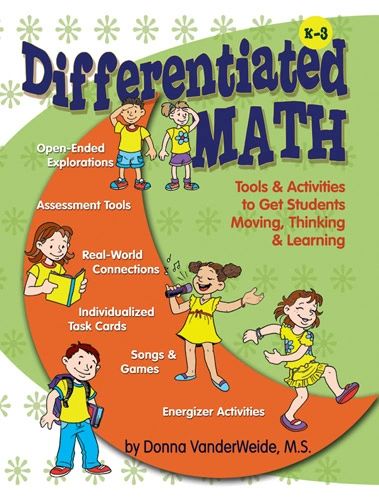 Author: Donna VanderWeide, M.S.
You know what an impact differentiation can have on your language-arts instruction. Now author Donna VanderWeide shows how to apply those same principles to math class. This book includes a "training camp" for graphs and glyphs, task cards to give students choices, and loads of reproducibles to simplify preparation, planning, and assessment. Math class has never been more engaging! Grades K-3. 192 pages.